Teen Driving Lessons
Your teenage years are often filled with new experiences, and one of the most exciting of these is learning how to drive. And then, if all goes well, finally being able to drive completely on your own.
Kings Driving School makes this dream come true with private teen driving lessons in Glendale, Burbank, La Crescenta, La Cañada, Flintridge, Pasadena, North Hollywood, and Eagle Rock.
If you are at least 15 ½ but under 18 years of age, you can apply for a provisional driver license. Call us at 818-265-9551 to learn how to apply for a permit if you are under 18.
When you turn 16, you can take the driving test to obtain the California Drivers License.
Before you can take your driving test, however, you need to have accomplished the following:
Completed Drivers Education (DL 400B or DL 400C)

Completed minimum 6-Hours of Behind-The-Wheel Driving Lessons from our California DMV licensed instructors

Held your California instruction permit for a minimum of 6 months

Completed 50 hours of practice (at least 10 of the 50 hours must have been done at night) with an adult 25 years of age or older that owns a valid California drivers license
Driving Lesson Prices
If you want to give the gift of driving for any of the teen driving lesson plans listed below, you can order a gift certificate. Click here to learn more.
Glendale, Burbank, La Crescenta
$300

Regular Price $330
6 Hours
$100

Regular Price $110
2 Hours
$450

Regular Price $480
10 Hours
La Cañada, Flintridge
$330

Regular Price $360
6 Hours
$110

Regular Price $130
2 Hours
$495

Regular Price $545
10 Hours
Pasadena, N Hollywood, Eagle Rock
$360

Regular Price $390
6 Hours
$120

Regular Price $130
2 Hours
$540

Regular Price $595
10 Hours
Teen Students
We pick up teen students at home, work, or school for their private driving lessons in these student trainer cars.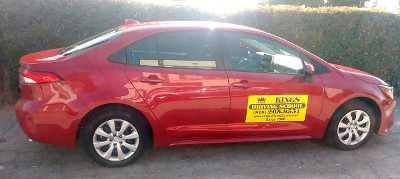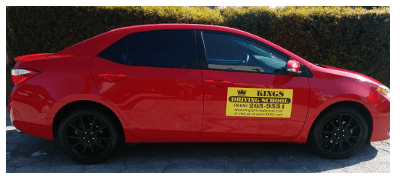 Teen students will learn and practice all the basics of driving a car, such as how to react in emergencies, handle different driving conditions, maneuver a car on the streets and highways, merge with traffic, turning, parking, starting on an incline, and much more.
DMV Certificate
After completing the min. 6 hours of behind-the-wheel driving lessons, we issue you California's DL 400D DMV CERTIFICATE.
In order to take your DMV driving test, you are required to take this DMV Certificate to a local DMV field office. We recommend you schedule your DMV driving test appointment ahead.
If you need to rent any of our student cars for the DMV driving test, we offer a 1 HOUR PRACTICE TEST with an instructor prior to your test on the same day. This service costs $120 for pick up and drop off in Glendale. For the practice test in other locations, call us for the price.